Mammoth Supplements Buy 2 Get 1 Free!
SKU
MammothSupplementsBuy2Get1Free
Mammoth Burn 60 Servings:
With Mammoth Burn, you get an ALL IN ONE thermogenic formula thanks to its scientifically proven ingredients to stimulate energy, incinerate fat and aid in your weight loss goals. This hybrid fat burner contains a unique combination of seven premium ingredients designed to accelerate results while supporting an overall thermogenic experience, including:
• Increase Epinephrine & Norepinephrine levels
• Stimulate Lipolysis • Raise Basal Metabolic Rate
• Suppress Appetite
• Inhibit Water Retention
• Optimize Thyroid Function
• Intensify Focus
We disclose all our ingredients with precise and clinical dosing, free of "proprietary blends" because you deserve to know what's in your fat burner! The combination of each high-potency, clinically dosed ingredient in the Mammoth Burn delivers an intensified and energized element to your training routine.
500 mg of L-Carnitine
To increase the use of fat as fuel during exercise while preserving lean muscle.
500 mg of L-Tyrosine
In a full clinical dose to increase thyroid hormone synthesis while promoting satiety.
200 mg of Green Coffee Bean (45% chlorogenic acid)
Contains high levels of chlorogenic acid to aid in increasing metabolism and help manage blood sugar levels.
100 mg of Olive Leaf Extract (20% Oleuropein)
To up-regulate norepinephrine levels for maximum t.hermogenesis.
66.6mg of Advantra – Z Bitter Orange Extract (30% p-synephrine)
To support the breakdown of stored body fat during exercise, increase energy levels and suppress appetite.
16 mg of Nutmeg Extract
In a precise dose and when combined with Caffeine and Synephrine delivers an unmatched sensory experience
MAMMOTH PUMP - Fully Loaded powerful pre-workout formula with scientifically researched ingredients in effective doses, for Extreme Energy, Hard Muscle Gains and Massive Muscle Pumps! 3000 mg of CITRULLINE MALATE for superior muscle pumps! 1500 mg of BETA ALANINE for increased strength & endurance! 750 mg of CREATINE HCL for greater recovery & muscle growth! 500 mg of AGMATINE SULFATE for explosive power & performance! 500 mg of TYROSINE for mood & adrenal function support! 1000 mg of TAURINE for improved focus & alertness! 200 mg of CAFFEINE for longer lasting energy!

• Citrulline Malate 3000 mg
• Beta Alanine: 1500 mg
• Taurine (Focus): 1000 mg
• Creatine HLC: 750 mg
• Agmatine Sulfate: 500 mg
• Tyrosine: 500 mg
Mammoth BCAA 40 Servings:
INCREASE MUSCLE MASS AND MAINTAIN IT
Mammoth BCAA is resetting the standard for high quality amino acid formulations. The goal was to redefine how you perceive performance, repair, and recovery from a BCAA powder and Mammoth nailed it with this. Expect nothing short of BCAA perfection that tastes absolutely delicious and mixes effortlessly.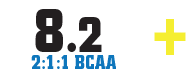 BCAA'S (Leucine, Isoleucine, Valine) Muscles breakdown BCAAs while training and Mammoth BCAA provides you with an extremely high dose of this to offset this breakdown. High dosed BCAA's have been shown to accelerate recovery, spare any muscle loss, and help ensure no delayed onset muscular soreness.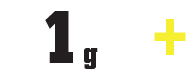 Glutamine:
This amino acid is essential for recovery and the successful transport of other amino acids, electrolytes, and nutrients across the intestinal barrier. When hydration is a premium during training glutamine helps ensure nutrients carried in water get absorbed properly.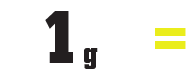 Taurine:
This osmolyte has been proven to assist in endurance performance by maintaining proper water balance and neurotransmission in working muscles. It has also been shown to assist electrolytes in and out of the muscle while training as well and is an essential component to the Mammoth BCAA formula.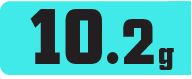 A WHOPPING
10.2 g of Amino Acids per serving.

Coconut Water Extract:
There is no better complete and natural electrolyte source than coconut water extract. We included it because it's excellent for quick re-hydration and healthy maintenance of body fluid and electrolyte balance.



Pink Himalayan Sea Salt:
When you sweat one of the major electrolytes lost is sodium. This critical electrolyte found in it's natural form is an essential component of Mammoth BCAA formula to provide you with the form of high quality sodium to keep you training harder for longer.



Black Pepper Extract (as Bioperine ®)
When it comes to ensuring mineral and amino transport, Bioperine is the best insurance policy you can include in any formulation. Mammoth BCAA didn't spare any expense when it comes to making sure all the amino acids and critical electrolytes get absorbed rapidly.



No Artificial Colours or Dyes!
More Information

| | |
| --- | --- |
| Brand | Mammoth Supplements |